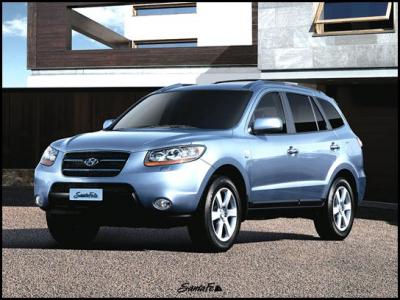 Now that the all-new second-generation Santa Fe has just been introduced in its home market of South Korea, it's plain to see that Hyundai will be shifting its midsize SUV gears. And the coming changes make sense. Since the compact Tucson arrived on the scene earlier this year the Santa Fe has lost some of its followers, but at the same time the slightly smaller model has allowed opportunity for the Santa Fe to grow in its coming generation.
It will be a seven-seat SUV with a frame that's larger than the current model, but shorter than traditional seven-seaters like the Chevrolet Trailblazer or Ford Explorer. In fact, while wider than the Explorer, it's closer in overall size to Toyota's Highlander than any other sport 'ute; only an infinitesimal 14 mm (0.6 inches) shorter but noticeably wider by 74 mm (2.9 inches).
The new Santa Fe will make its North American debut at this year's Detroit auto show in January, sharing the stage with another important vehicle, the HCD-9 Talus, a concept car which depicts the future of Hyundai sports cars.
While production of the new Santa Fe is already underway at the Ulsan, South Korea factory, North American models will be built at Hyundai's recently finished Montgomery, Alabama plant that builds the critically acclaimed Sonata midsize sedan, as previously mentioned. U.S.-market Santa Fes will arrive on sale during the first quarter of 2006.



Similar Posts:
SHARE THIS POST