If you are planning to have a summer holiday out of town, you may want to tow a vehicle with you. As you do not want any disappointments, invest in the strongest towing device available. Additionally, you will need the hitch for many uses after your holiday outing. For example, you may need to pull a friend's broken car and save him from trouble.
When reviewing the types of trailer hitches that you should install, it is importantto compare the maximum weight ratings that your hitch, hitch ball, and ball mount can hold. This way, you avoid overloading your tow vehicle and overworking the whole towing mechanism.
With a heavy-duty hitch, there is virtually nowhere you cannot take your tow vehicle. For example, you can tow your jet ski to the sea in preparation for an exciting session of water sports. Alternatively, tow your vehicle as it carries the camping apparel for your entire family into the woods.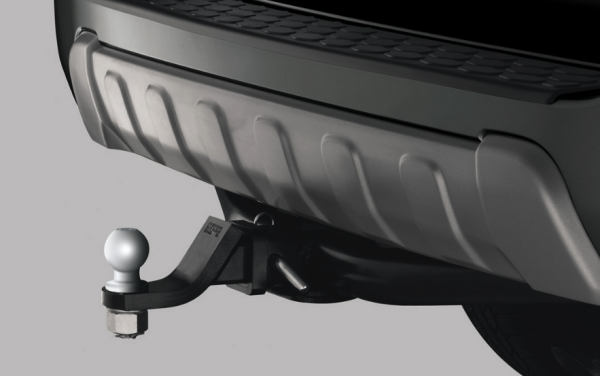 Buying the best hitch
One of the most important things that you must consider before buying a trailer hitch is the maximum towing weight of your trailer. If you are a real motor vehicle enthusiast, you should know this value by heart. However, beginners can find this value from the manual. Alternatively, contact your dealership.
The other thing you need to do is to invest in the right tow equipment. To know the right equipment for purchasing, ensure you have the right tongue weight and gross trailer weight. When you approach a trailer hitch dealer with this information, the sales representatives should hook you up with the right gadgets.
Hitch specifications
Generally, you have five classes of trailer hitches to choose from. Since each class must go with its corresponding trailer weight, it is important to get all the specifications right. For example, ensure the trailer hitch you buy has a weight rating higher than the weight that your trailer should tow.
Other factors that determine the class of hitch to buy are hitch attachment and tow vehicle capacity even if you do not want to match this capacity. While Class I hitches are rated up to 2000 lbs, Class II hitches are rated up to 3500 lbs.
Class III and Class IV are higher rated at 6,000lbs and 10,000 lbs respectively. Evidently, you cannot afford to load a heavy tow vehicle on a trailer that uses an inferior class of trailer hitch. The prices of these hitches range from one manufacturer to another. However, the more the rating, the more expensive a trailer hitch usually is.
Types of trailer hitches
A Bolton trailer hitch is a common hitch where it is secured permanently under the trailer. This way, there is a direct connection between the trailer and the vehicle tow. You can buy a custom trailer hitch that is specially designed for the particular make, model, and year of your car.
Other types include fifth wheel hitch, fixed tongue hitch, gooseneck hitch, pinch hitch, pintle hitch, receiver style hitch, round tube hitch, weight carrying hitch, and original equipment manufacturer parts, among others. Contact the leading dealer to understand fine details of trailer hitches.