With lots of different loan types available to choose from in today's money market, taking out a log book loan has become a great way for people to get a fast injection of money when they need it. But why has it become a more popular choice than other loans and what are some of the best reasons for choosing a log book loan?
All loans have different pros and cons attached to them and some loan types may suit you better than others. It all comes down to your personal circumstances and, of course, your finances and ability to repay the loan in full. Log book loans are popular because they have a level of flexibility that you might not get with other loans. So how does a log book loan from Car Cash Point shape up in terms of being the best option for you?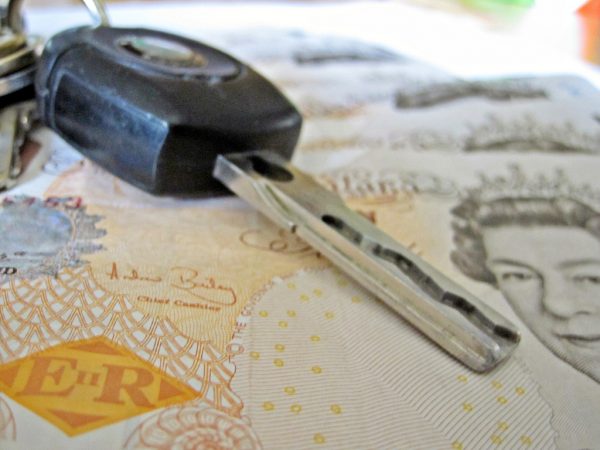 No formal credit checks
The majority of all loans will require a credit check being taken out on you once you've applied. This is standard practice and it tells the lender how creditworthy you are, and if they will see you as a risk when it comes to paying the loan back.
This can be a big problem if you have a bad credit history. Certainly anything like a CCJ against you or bankruptcy will stop your loan application straight away. If you've missed or made any late payments, that could work against you as well.
The good news is that Car Cash Point do not require any formal credit checks. As a log book loan lender, we use your car as security against your loan, allowing you to withdraw the cash from it to spend as you need to, when you need to. If you've had any credit problems in the past, don't worry – we should still be able to help you.
Instant money transfer
Depending on the loan type, it can sometimes take a fairly long time to get your loan money to you after approval. Though banks and building societies have improved their money transfer times, a 24 hour window is not uncommon to see. But at Car Cash Point, we say "why should you wait for your money?".
We pride ourselves in making sure that, once your loan has been approved, your money is with you as soon as possible. Our aim is to get your money transferred across to you within just one hour.
Often, payments are made well under that time, often in minutes, so if you need your money quickly, we won't keep you waiting.
No hidden charges
Many lenders, including some other log book loan lenders, keep their charges and fees hidden. This is how some loan repayments can spiral out of control for the borrower. Charges for late payments, sending you a text message, calling you on the phone and even sending you a letter are all examples of ways other lenders get money from you without telling you up front.
At Car Cash Point, we don't hide anything from you. Any fees or charges that could be associated with your loan are always made clear right from the start. So you don't end up with any nasty, unexpected or expensive surprises, our loans are simple and transparent to make things easier. Plus, Car Cash Point are the only UK lender to give you a price guarantee. If you find a cheaper quote from another log book loan lender, we'll beat it by 10%.
Make overpayments
Sometimes, you might find yourself in a position that allows you to pay a little extra off your loan. If you can afford it, this is fine by us. Unlike other log book loan lenders, we don't limit the number of times you can make an overpayment either. So if you are a little more flush from time to time, you're free to make overpayments as and when you can to bring your loan amount down quicker.
And when you can make overpayments, we'll always charge reduced future interest on the remaining balance too – Car Cash Point is the only UK lender to do this. Most lenders will continue to charge the same rate of interest for the life of your loan, regardless of whether you're able to pay more off occasionally.
Never beaten on price
Car Cash Point is the UK's cheapest and best value log book loan provider and we'll never be beaten on price. With consistently lower interest rates and flexible payment terms to suit both you and us, we're the only lender to offer unbeatable service and value. Not only that, if you find another log book loan lender offering a lower rate, we guarantee to beat it by 10%.
If you're currently in a log book loan agreement with another lender, you could save even more! By using the Car Cash Point 'Switch & Save', you can transfer your current loan over to us and we'll reduce your loan repayments by 10%. Plus, once the switch is complete, we'll send you up to £100 cash back as a thank you.
So, these are just some of the reasons that choosing a log book loan with Car Cash Point can be the best option for you. We could go on and mention that our loan amounts range from £500 right up to £100,000. Or that you can choose weekly, fortnightly, four-weekly or monthly repayments to suit your budget. Or that our APR interest rate is almost half that of other log book loan lenders. And that you are able to keep your car and use it as you normally would during your loan.
For more information on all this and more visit www.carcashpoint.co.uk to apply online or call 0333220 4419 today and speak to our trusted expert advisors. You could have the money you need within minutes!