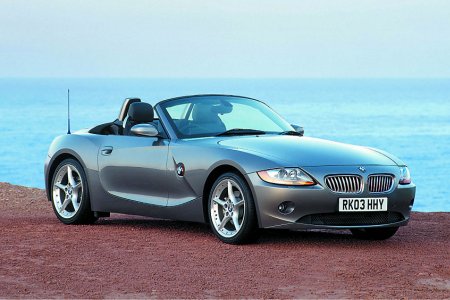 BMW confirmed that the production version of the Z4 Coupe unveiled earlier this fall at the Frankfurt Auto Show will begin arriving at U.S. dealerships by next June and that it will be joined by an all-new, high-performance M Coupe.
The Z4 Coupe and the M Coupe will be built at the company's plant in Spartanburg, South Carolina. The cars are expected to be marketed as 2007 models.
The standard Z4 Coupe will be powered by a DOHC 3.0-liter in-line six-cylinder rated at 255 horsepower. The M Coupe will kick things up a notch with the 333-hp 3.2-liter unit from the M3. BMW expects to offer buyers a choice of six-speed manual and automatic gearboxes.
The M Roadster will be unveiled to U.S. customers in January at the North American International Auto Show in Detroit, but the M Coupe isn't expected to break cover until the Geneva show in early March.