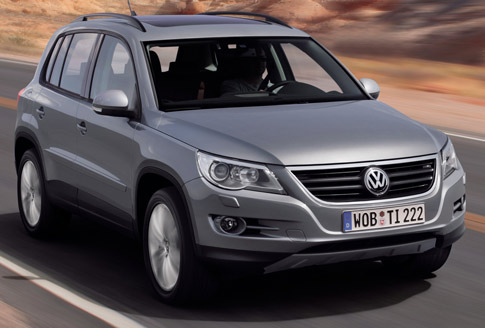 Volkswagen has revealed its 2008 Volkswagen Tiguan SUV. The compact crossover will arrive at the Frankfurt Motor Show.
Volkswagen will offer the SUV with turbocharged direct injection engines. This "high-performance turbocharging" significantly reduces fuel consumption and emissions, while delivering respectable performance.
Engine choices include a 140 and 170 horsepower diesels, plus 150, 170, and 200 hp gasoline powerplants. Both TDIs already meet the limits of the Euro-5 standard first coming into effect in 2009.
Volkswagen Tiguan for sale.