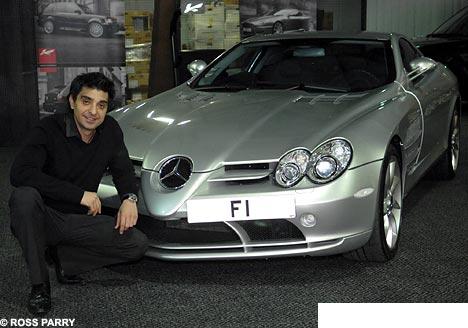 Afzal Kahn, head of the Kahn Design and Project Kahn aftermarket tuning house, placed the winning bid of 375k pounds, which comes to more than 440k pounds with tax (the equivalent of about $873,000). Kahn will reportedly (and fittingly) put the F1 plate on his custom Mercedes SLR McLaren. How does he feel about blowing that much cash on a license plate?
"I am privileged to have acquired such a prestigious plate. It's every man's dream to have his perfect car with a number plate like this."
The sought-after registration attracted the attention of Formula One's Eddie Irvine and Bernie Ecclestone when it went up for auction at the Goodwood Festival of Speed in April 2005.
---
Recommended links:
Such individuals don't look for tampa cheap flights or even atlanta cheap flights. Economical travel deals are not for them. You wont find such people on denver cheap flights, ever.
---