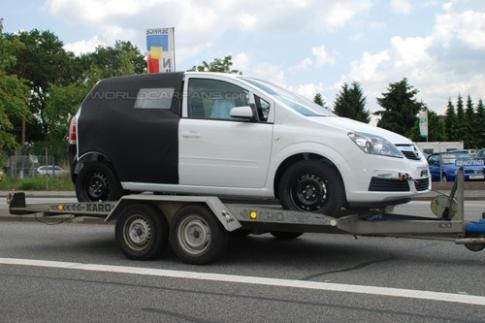 Here are for the spy shots of the next generation Opel Meriva. You know some Opel's models in the States as the Saturn (Saturn Aura, for example). British customers gets it as a Vauxhall.
The front-wheel-drive compact minivan has been on the market since 2003 and has been facelifted in spring 2006.
Expect the new petrol engines to range again from 1.4 to 1.8 litre plus a 180 HP 1.6 liter turbo OPC model for the sportiest version in addition to two diesels with 1.3 and 1.6 liters.