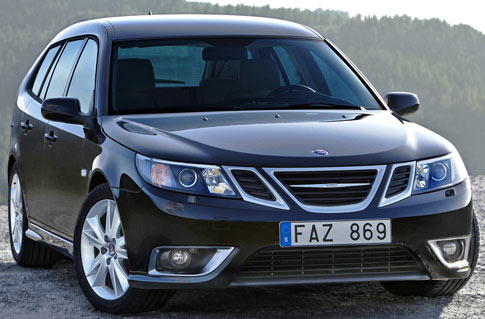 Look at the 2008 Saab 9-3 SportCombi. It is a wagon version of the redesigned Saab 9-3.
The Saab will have more than just new sheetmetal for the 2008 model year. Other changes include an upgraded sound system, Xenon cornering headlights, a more powerful 255 horsepower engine for the 9-3 Aero and the gray leather option has been replaced with a black leather option. Pricing is expected remain largely the same.
Rumors have also been circuiting about a special high-performance model, called the "Black Turbo." Delivering 300 hp and four-wheel drive, this model aims to put Saab in league with other prestige brands like BMW and Mercedes.