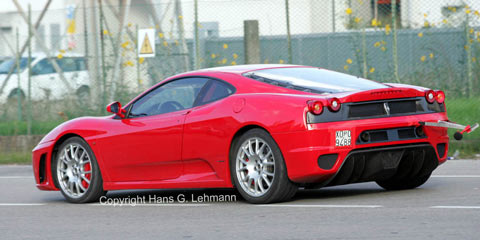 The F430 Challenge Stradale was spied on the public roads. It's Ferrari's answer to Porsche's RS-models.
The standard F430 delivers 490 bhp and the Stradale is believed to have at least 520 horsepower and about 220 lbs less weight. The biggest visible change are the exhaust pipes that got moved up a bit, producing an impressive soundtrack. The microphone that is visible at the exhaust pipes in the photos is there to help Ferrari make it as loud as legal.
Expect the Challenge Stradale to hit the roads in the beginning of 2007.