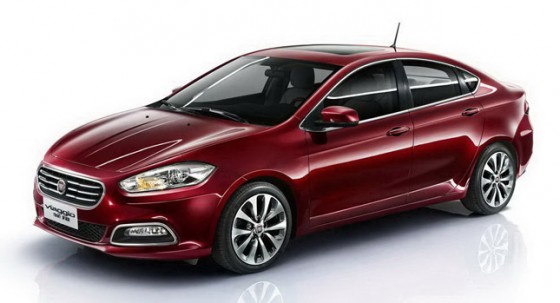 Fiat and Chinese Guangzhou Auto are ready for start production the Fiat Viaggio on the their new joint-venture factory in Changsha, China. The new plant covers an area of 730,000 square meters and is the result of a US$787 million joint venture between Fiat and GAC, which is China's sixth largest vehicle manufacturer.

Fiat and his Chinese partner plan to build up to 140,000 Fiat Viaggio sedans a year. The new sedan is based on the 2013 Dodge Dart with some design changes to the front and rear ends as well as the interior.
The Fiat Viaggio will be available only in China with a choice of two turbocharged petrol engines, a 1.4-litre T-Jet with 120hp and 150hp, and either a 5-speed manual gearbox.