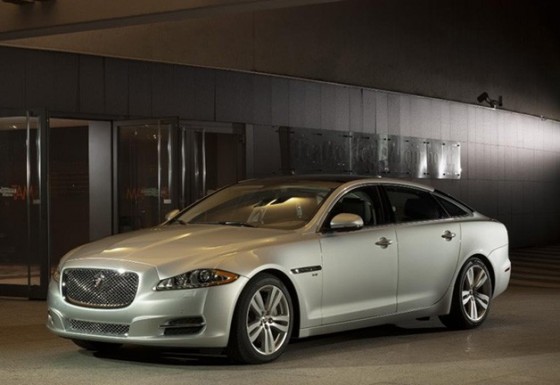 Jaguar has unveiled a facelifted XJ model for 2013MY. The most important update is the availability of an all-new supercharged 3.0-liter V6 engine. The six-cylinder is good for 335 horsepower and is bolted to a new eight-speed automatic gearbox with a start-stop function. The changes should help the big four-door yield a 14 percent improvement in fuel economy over the old naturally aspirated 5.0-liter V8 and its six-speed transmission.

Probably, the 2013 Jaguar XJ could crank out 18 miles per gallon city, 26 mpg highway and 21 mpg combined. That fuel economy does come with a price, however. The delicious 5.0-liter V8 currently serves up 50 more horsepower and 49 more lb-ft of torque compared to the new force-fed six.
Jaguar also reworked the spring and damper rates for better on-road comfort, and a new 825 Meridian sound system is also part of the mix.
2013 MY JAGUAR XJ SPECIFICATIONS:
Engine Variant 3.0 V6 S/C Petrol 5.0 V8 S/C Petrol
Layout V6 cylinder V8 cylinder
Capacity 2995 cc 5000 cc
Power 340PS 510 PS
Torque 450 Nm 625 Nm
Fuel economy 9.4 l/100km (30mpg) 11.3 l/100 km (25mpg)
CO2 emissions 224g/km 268g/km
Performance (0-60 mph) 5.7secs 4.7 secs
Performance (0-100 kph) 5.9 secs 4.9 secs
Engine Variant 3.0 V6 Diesel S
Layout V6 cylinder
Capacity 2,993 cc
Power 275 PS
Torque 600 Nm
Fuel economy 6.0 l/100 km (47mpg)
CO2 emissions 159 g/km
Performance (0-60 mph) 5.9 secs
Performance (0-100 kph) 6.4 secs