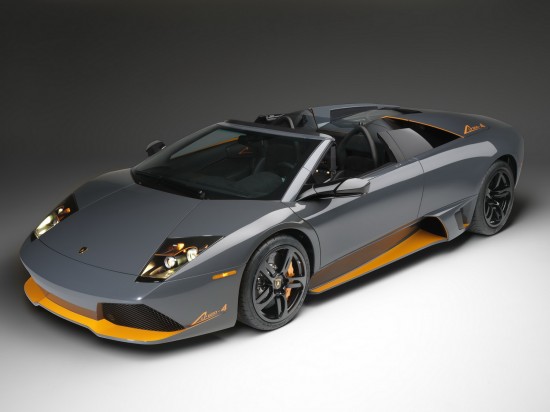 Breaking news for Lamborghini's fans: Lamborghini has released first official photos of the limited edition Murcielago LP 650-4 Roadster. The hot car will be unveiled at the Geneva Motor Show.
The Murcielago LP 650-4 Roadster comes with permanent four-wheel drive and is powered by an uprated 6.5-litre V12 engine producing 650HP (+10HP) and 660 Nm (486.8 lbs) of torque – hence the model's LP 650-4 moniker.
The Lamborghini claims that the special edition version of the Murcielago Roadster can run from 0 to 100km/h (0-62mph) in 3.4 seconds and reach a top speed of around 330 Km/h (205mph).

Bed news for well-off guys: Lamborghini Murcielago LP 650-4 Roadster will be produced in a limited run of just 50 units. No word about pricing. More details are expected later.