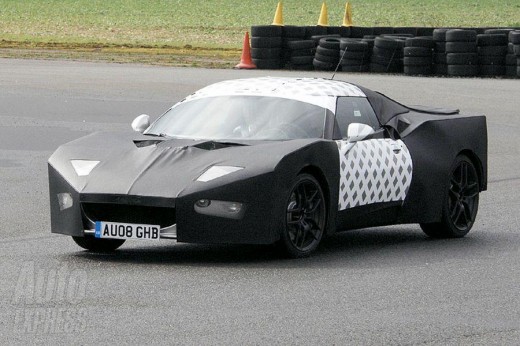 Meet the Lotus Eagle in camo. This spy photo give us the best look yet at Lotus' all-new sports car an Elise-based 2+2 called the Eagle.
The hard-top Eagle features room in the back for two small passengers and swaps the Elise's four-cylinder engine for a Toyota-sourced 3.5-litre V6.
The Eagle looks very similar to the Europa, but with a longer wheelbase. Sitting above that car in the company's range, the Eagle will be the most refined and practical model to come from the Elise platform.
The Eagle should get a proper name and shed the extra bulk at the corners in time for this summer's London Motor Show, sales will start toward the end of the year.