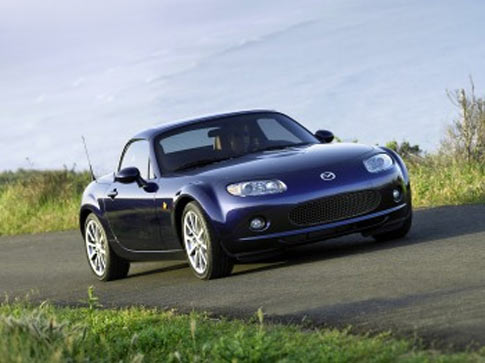 Mazda has anounced that prices for the new Mazda MX-5 Roadster Coupe range will start from £18,210 (for the residents of the U.K.). This represents a modest premium of £1,200 over the soft top model, as both climate control air conditioning and the Option Pack are standardised on the 1.8i and 2.0i Roadster Coupe models.
Mazda MX-5 Roadster Coupe customers will have a choice of three powertrains (1.8i or 2.0i with 5-speed gearbox, 2.0i Sport with 6-speed gearbox), and a range of individual options and accessories to personalise their car.
The MX-5 Roadster Coupe will delivery from November 2006.