Selling a car seems to be a fairly hard task, as you not only have to find a buyer, but also to sell it at a good price. Negotiating is another process which might be hard for some.
Actually it's not that hard – basically any seller of a used car have two options of doing that – use a dealer's services or go on his own.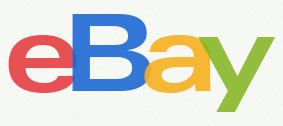 The main difference between two is the price – selling to a dealer affects the price going up to the wholesale value, trading with a private party results in close to the retail value. Trade with the real person seems to be the way to go, as you get the most profit from it. Actually, both you and the dealer will spend time trying to get an attractive offer. Also working on your own probably means negotiating with the customer, while dealers announce the final price almost immediately. Despite this working alone is still a better option, as your time will cost way less than what a dealer will ask for. If you feel like too lazy for this – you are probably not considering that you will need to take your car to several different dealers who will only then negotiate with you. In case with private buyers – they will have to come to you.
Getting the right price for you car is about half the business. Promoting it on a correct website – pretty much another one. You can check prices on such places as ClearBook or Kelly Blue Book – they have a decent database of used cars (US market) and are capable of telling you what it is worth.

Advertising your trade can be done on either Cars.com ($15 fee for adding your car to the list), CraigsList (free), eBay Motors (free) or Mitula Philippines. The websites above will promote your trade for a couple hundreds of miles.
If you still feel lazy and like losing some money, going to a dealer will be your best option. At least dont sell it to the nearest dealer you find, try negotiating with a few to get the highest profit. Literally, no effort = no profit, take your car to a few and get them to inspect it. The demand for used cars is really high and indeed going up today. There should not be any issues selling it either to dealer or a private party.