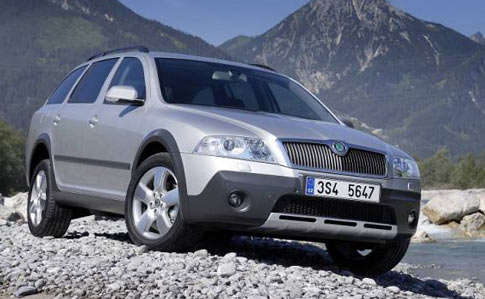 Czech carmaker Skoda Auto yesterday unveiled Octavia Scout, based on the Octavia Combi 4×4 car. The 2007 Octavia Scout estate rides 40mm higher than the Octavia Combi and 16mm higher than the 4×4 version. The new car has facelifted front and rear bumpers in addition to various other bodywork items. The Octavia Scout has luggage space of up to 1,620 litres.

The available engines are the 140bhp two-litre TDI turbo diesel and the similarly-sized 150bhp FSI direct-injection petrol unit. Base options include six-speed manual gearboxes and a four-wheel drive system. The Octavia Scout will make its official debut at the Paris Motor Show.
Sales should start in the first quarter of 2007, price unknown.