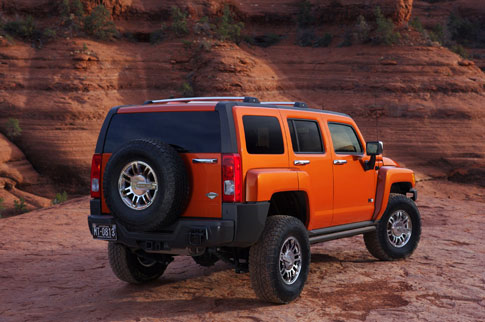 The 2008 Humber H3 Alpha boasts engine improvements for the performance-oriented Hummer. Topping the H3 line is the new 2008 Alpha powered by V8 5.3 liter engine, providing 295 hp and 317 lb.-ft. of torque. The new Hummer H3 also will feature a new drivetrain to match the engine alongside several exterior and interior refinements.
The new Hummer's power increase allows the H3 Alpha to reach 60 mph in eight seconds. A four-speed automatic transmission will be utilized in the 2008 H3 Alpha.
The 2008 Hummer H3 Alpha will be available for sale this summer.