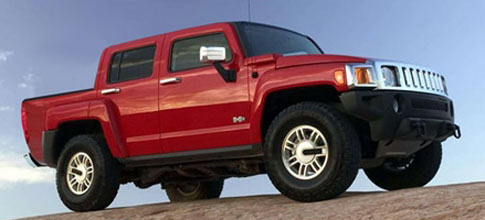 GM plans launch a new Hummer truck in 2009. "The new product will have unparalleled off-road capabilities," Hummer General Manager Martin Walsh said on Wednesday, Nov. 8. "Like our current Hummers it would be recognizable from a distance."
The brand currently has two models: the H2 and H3. It stopped production of the H1 in June.
Global Hummer sales rose 54 percent in the first nine months of 2006, when overall GM sales fell 2.5 percent.
Hummer typically targets affluent people in their 40s. The median age for an H3 buyer is 44, and 43 for an H2 owner. The average household income for H3 owners is nearly $128,000 while the average H2 buyer's household earns close to $170,000.