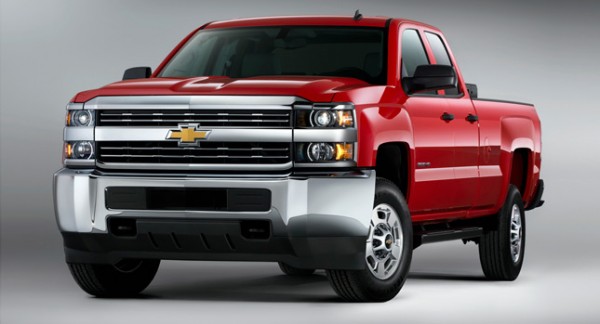 Meet the CNG-fueled version of well-known Chevrolet Silverado pickup. As you know, current gas prices is 62 percent more expensive than compressed natural gas (or CNG).
GM promises savings of up to $2,000 per year over a conventionally powered Silverado fitted with the same six-liter V8 engine if it's run on the alternative for at least 75 percent of the time. CNG capability allows the vehicle to operate on both gasoline and compressed gas depending on need and availability.
Ed Peper, US vice president, General Motors Fleet and Commercial commented:
"With CNG capability to be offered on all Silverado HD cab configurations, customers have a wider range of choices when it comes to selecting the alternatively fueled truck that matches their needs. And for companies and municipalities that maintain multiple trucks in their fleet, the fuel cost savings of CNG can really add up in a year."
All bi-fuel Chevy trucks come with a 5-year/100,000-miles limited powertrain warranty and it includes all of the CNG system components too.