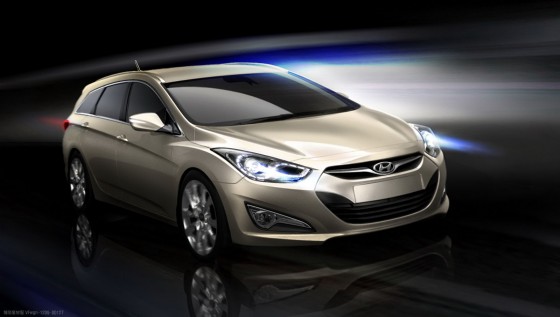 Hyundai has unveiled an official illustrations of its new D-segment car for Europe. The i40 is essentially the European market version of the North American and Korean Sonata. The new Hyundai i40 will make its world premiere as estate at the upcoming Geneva Auto Show in March 2011, with a four door sedan model following later in the same year.

???We have bold ambitions for Hyundai in Europe, and the new i40 will provide the momentum we need to achieve our goals in 2011 and beyond. We expect the quality of the new i40 to continue the development of our image in Europe and attract new customers to the Hyundai brand,??? commented Allan Rushforth, Vice President of Hyundai Motor Europe.
???The i40 perfectly combines the four elements that have become core Hyundai values: practicality, performance, efficiency, and styling. Our designers and engineers have produced a car that encapsulates what European motorists look for in a D-segment vehicle,??? Mr Rushforth added.
It is believed that at launch, consumers will have the choice a 2.0-liter four-cylinder petrol with direct injection and an output of around 170-horsepower, plus two variants of the a 1.7-liter turbo-diesel with 115 HP and 136 HP.