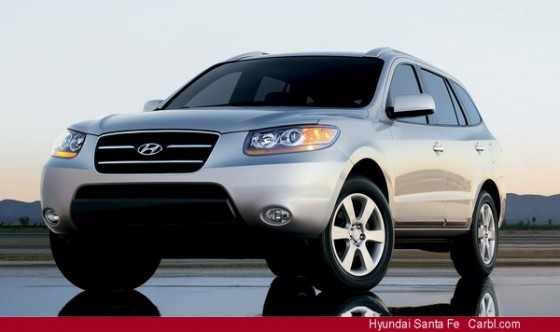 Hyundai is recalling the previous Santa Fe crossover and the current Sonata sedan because of problems with their airbags. South Korean automaker says that the recall affects 199,118 the Santa Fe vehicles built from April 19, 2006, through July 7, 2008, to fix the occupant classification system (OCS).

In a document filed with the National Highway Traffic Safety Administration, South Korean automaker said that the OCS might need a software recalibration "to accurately detect small statured adults".
Hyundai said it had received complaints from some adults weighing less than 130 pounds (59 kilos) whose airbags did not deploy.
Hyundai is also recalling 22,512 current Sonata sedans built from January 24, 2012, through June 21, 2012 because their side air bags could go off without reason due to an error during manufacturing.
South Korean automaker said it will replace the curtain side airbags free of charge with the recall expected to begin during August 2012.