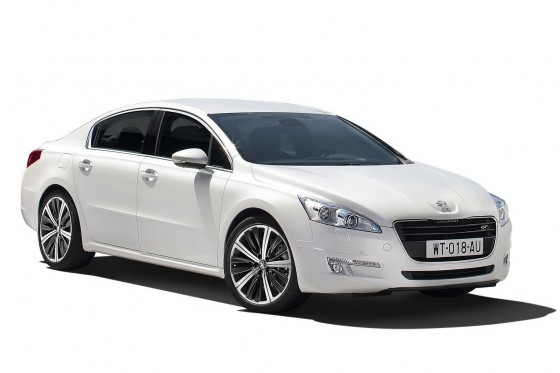 Peugeot has published today photos and detailed specs on it's new 508 model that replaces the 407 and 607, and will go on sale in Europe from the beginning of 2011.
The 2011 Peugeot 508 is based on the same platform that the Citroen C5 and C6 models and will be offered with a variety of petrol and diesel engines. Available gasoline engines will include a 1.6-liter VTi with 120HP linked to an electronically-controlled 6-speed manual gearbox, and a 1.6-liter THP turbo with 156HP mated to either a 6-speed manual gearbox or a 6-speed automatic transmission.

Available diesel engines will include a 112HP 1.6-liter e-HDi model with an electronically-controlled 6-speed manual transmission; a 112HP 1.6-liter HDi with a -speed manual gearbox; a 140HP 2.0-liter HDi hooked up to a 6-speed manual; a 163HP 2.0-liter HDi mated to a 6-speed automatic and a range-topping 204HP 2.2-liter HDi with a 6-speed automatic also.
Later, Peugeot will add diesel-electric hybrid version. It will employ the PSA Group's 2.0-litre turbo diesel engine allied to an electric motor driving the rear wheels, which offers a potential combined output of 200-horsepower and "by wire" 4-wheel drive.