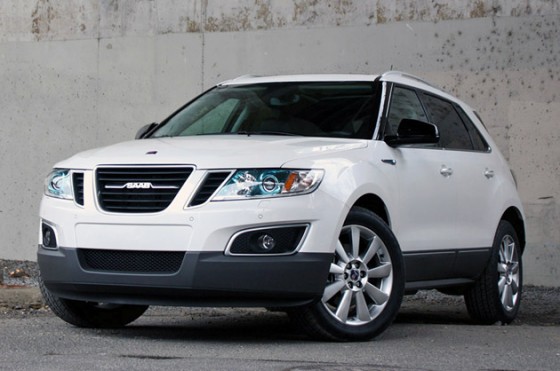 The Saab 9-4X (U.S. customers knows her brother as Cadillac SRX) has been given a "Top Pick" designation from the Insurance Institute for Highway Safety, does that mean that the Saab should also get the thumbs up? Yep.
The Insurance Institute for Highway Safety has just named the 9-4X a "Top Pick" because the luxurious crossover received top scores in front, rear and side-impact crashes while including standard stability control. Like the Cadillac SRX, the 9-4X also scored a top score of "Good" in the roof crush test. To receive the top score, the 9-4X's roof had to hold at least four times its overall weight. In this case, the IIHS lumped the 9-4X with the SRX and gave it the exact same weight ratio of 4.14.
With the Saabs top safety rating its not hard to see why this is a fantastic family car. Whether your going on the school run or going offroad you can rest assured you'll be hard pushed to make any car accident injury claims in this.