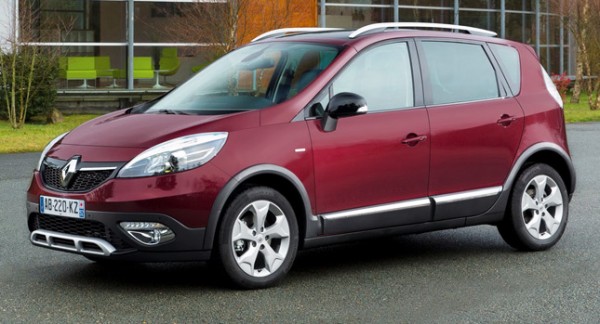 Today Renault has released the first official pictures of the new a tall-riding version of its Scenic minivan with crossover options. The new model is named the XMOD and will make its world debut at upcoming Geneva Motor Show.
The new 2014 Renault Scenic XMOD will replace the regular Scenic, as Renault continues to wind down its offerings in the country after axing the Modus, Kangoo, Wind, Laguna, Espace and Gordini models.

The Scenic XMOD is based on the refreshed Scenic gaining a raised ground clearance and a series of cosmetic enhancements, including a new front grille, "butchier" front and rear bumpers with plastic cladding that is also found around the wheel arches and the lower section of the doors, chrome-finish roof bars and different alloy wheels.
There's no all-wheel drive as the Scenic XMOD keeps the regular model's front-wheel drive configuration, but Renault has added a new Grip Xtend traction control system with three different modes.
Other than these changes, the XMOD is identical to the regular Scenic offering the same interior space and functionality.
Renault promise to let customers a number of engine options, including the new TCe 130PS with a Stop & Start system, with more details to be released in Geneva.