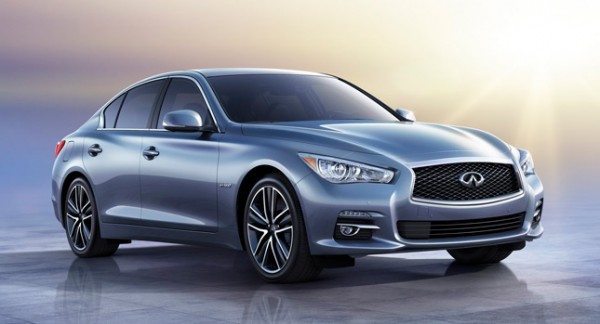 The interesting news from the upcoming Geneva Motor Show, in March will be the presentation of the European engine range for the Infiniti Q50. It will be the first Infiniti model to feature new powertrains sourced from Mercedes-Benz brand.

The all-new Infiniti Q50 now replaces the G series sedan. "The Infiniti Q50 is a world-class sports saloon with an engine line-up that will clearly demonstrate its intentions to be a major player within the European premium market," said Bernard Loire, Vice President, Infiniti Africa, Middle East and Europe.
Infiniti didn't say nothing about details on the engines yet, but from previous announcements we know that the Infiniti Q50 will use force-fed four-cylinder petrol and diesel powerplants related to those used in the Mercedes C-Class and possibly the E-Class as well.
The four-cylinder gasoline units will also be offered in North America as Nissan from 2014 year. Infinity brand has already started work on a new engine manufacturing facility in Tennessee, to build Mercedes-Benz four-cylinder engines for use in both Infiniti and Mercedes-Benz models.
The Infiniti Q50 for North American market will be available with two powertrains, a 3.7-liter V6 with 328hp and a hybrid version connecting a 3.5-liter V6 to an electric motor for a combined system output of 360hp.