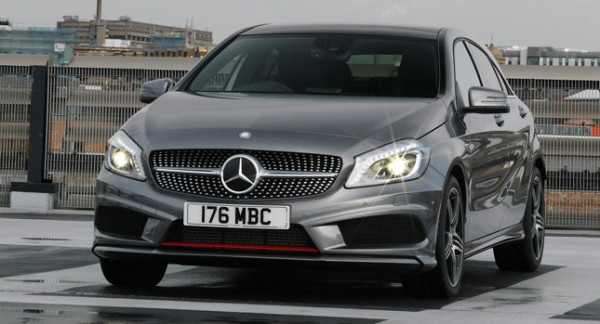 Mercedes-Benz has decided to refresh its A-Class hatch and B-Class MPV lineups for UK market. Any ideas? Yes, of course! We will roll out the new ECO versions for both models. So, from January 2014, the new Mercedes A 180 CDI ECO SE and B 180 CDI ECO SE replace the current A 180 CDI and B 180 CDI models.
The new eco-models will combine the Renault's 109bhp 1.5-liter turbo diesel with a series of fuel-saving measures that include the use of an aerodynamic grille element, lowered suspension and underbody paneling. They also feature manual gearboxes with longer ratios in the higher gears and a lighter fuel tank.
The German premium carmaker says that compared to the standard A 180 CDI, CO2 emissions have been reduced by six per cent to 92 g/km, with combined fuel consumption increased to 78.5 mpg UK . On the B 180 CDI ECO SE emissions were reduced to 98 g/km CO2 or nine percent, while fuel economy jumped eight per cent to 74.3 mpg UK.
What about pricing? The Mercedes A 180 CDI ECO SE will start from £21,965 on the road, the B 180 CDI ECO SE from £22,950 OTR, the A 250 4MATIC from £28,985 OTR for the AMG Sport trim.