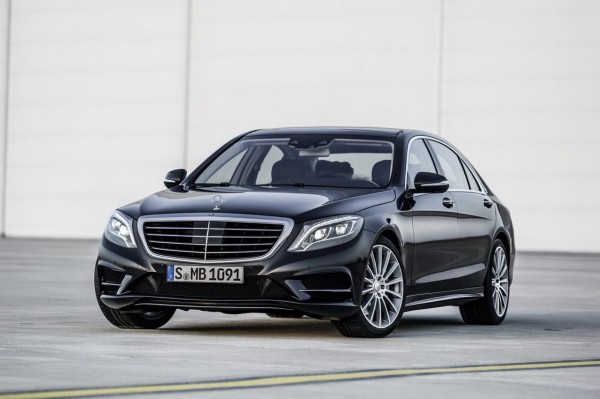 Mercedes-Benz unveiled today its new S-Class luxury sedan at the Airbus A380 Delivery Centre in Hamburg, Germany. Now you can see first official photos of the new highly prestigious full-size premium sedan.

The new 2014 Mercedes-Benz S-Class looks pretty good on the outside with its CLA profile and roofline and prominent front grille mixing sporty lines with elegant cues, and even better inside. In fact, that Merc's designers outdid themselves bringing the classic dashboard styling of older S-Class models into the 21st century.
The new S-Class is slightly bigger than the car it replaces at 5,116mm long, 1,899mm wide, and 1,496mm tall for the regular wheelbase version, and that the initial range will include the following versions:
The S350, which is fitted with a 3.0-liter V6 turbo-diesel rated for 255hp, the S500 powered by a 4.7-liter turbocharged gasoline V8 with 449hp, and the S400 Hybrid featuring a 3.5-liter gasoline V6 and an electric motor, that develop a combined 302hp (306PS).