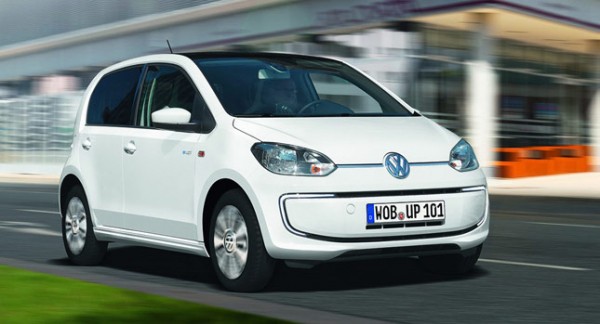 VW is ready to unveil its new Twin-Up prototype at the upcoming Tokyo Motor Show (November 22 – December 1). Its a special Up study, featuring an upgraded version of the diesel electric hybrid from the XL1. So, the new VW prototype will get something near 1 liter/100 km (235 mpg US) fuel consumption.

But 1.1/100 km average fuel consumption (214 mpg US) sounds more natural, thanks to its 0.8-liter 2-cylinder diesel engine. Twin-Up's electric engine is more powerful (8.6 kWh), the new battery has received 2 additional modules to cope.
The new VW Twin-Up features a bigger diesel tank that can take 33 liters (8.7 gallons), offering a driving range of 1,000 km (621 miles). Combined output of the hybrid system is 75PS (74hp), with covering the 0 to 100 km/h (62 mph) sprint in 15.7 seconds and reaching a top speed of 140 km/h (87 mph).
The prototype can cover 50 km (31 miles) in purely electric drive at speeds of up to 125 km/h (78 mph). VW says the Twin-Up are ready for a production, but it sounds like a fantasy, because at €26,900, people already find the VW Twin-Up too expensive.