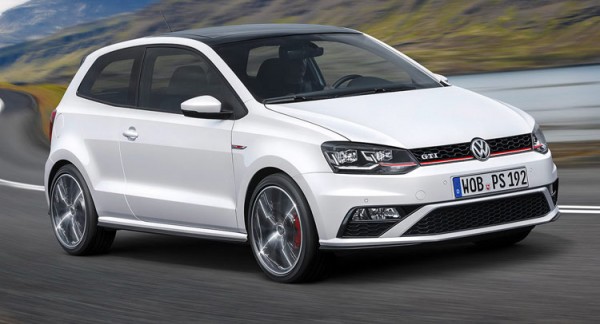 The Golf Polo GTI facelift is ready to arrive to coming at next month's Paris Motor Show. The new model gets a new 1.8-liter turbo unit that replaces the previous 1.4-liter turbo engine.
The four-cylinder engine produces 190PS and 320Nm, an increase of 10 horsepower and 70Nm over the smaller displacement 1.4-liter turbo unit.
Also, a new model can be fitted with a 6-speed manual gearbox as well for those who prefer working with three-pedals.
VW promises a 0-100km/h (62mph) time of 6.7 seconds and a top speed of 236km/h (148mph). For example, the old Polo GTI 1.4 TSI can gets 100km/h (62mph) in 6.9 seconds before reaching a top speed of 228 km/h (142 mph).
The new 2015 GTI gets some faint styling changes, including re-sculpted bumpers and available LED headlights on the outside, and new instrument panel, steering wheel design and center stack controls inside.