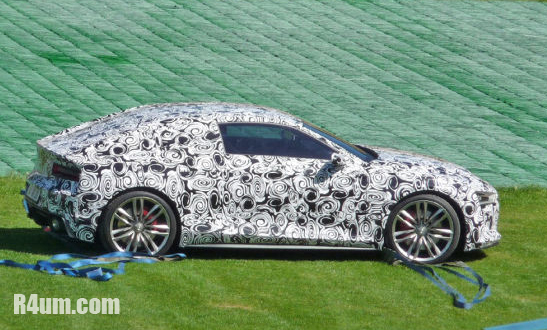 Its a first spy photo of the new Audi prototype in camo. We think this would be the rumored R4 e-tron convertible concept which will be shown at the 2010 Paris motor show later this month.

The caught prototype will not be electric and is a study called Audi Anniversario, based on the current Audi RS5. The Audi Anniversario is a short sports car based on the heritage of the Audi Sport quattro and is well known to be in the works since last year's 100th anniversary of Audi.
The Audi Anniversario will come with back seats as option only when in goes into production in 2012 and is extremely lightweight with a target weight of just 1400kg.