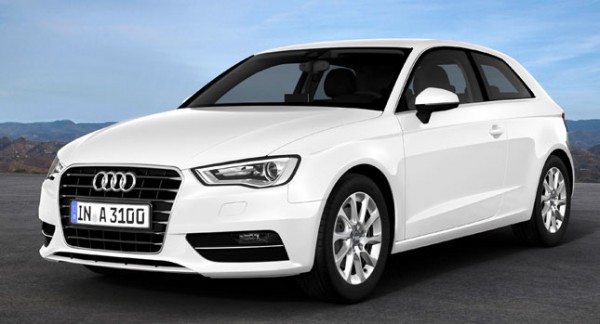 Audi launched its new production model, the A3 1.6 TDI Ultra. The new model called Ultra, becouse it is the Audi's most fuel-efficient car currently on sale. The 'Ultra' designation stands for the brand's commitment to sustainability. Audi A3 1.6 TDI Ultra powered by a 109hp 1.6-liter diesel engine, an average fuel consumption of just 3.2 liters/100 km (73.5 US mpg).

Fitted with a 50-liter (13.21 US gallons) fuel tank, the A3 1.6 TDI Ultra has a driving range of more than 1,500 km (932 miles). Its dynamic performance is decent, with a 200 km/h (124 mph) top speed and a sprint from 0 to 100 km/h (62 mph) in 10.5 seconds.
So what???s new and interesting for fuel efficient? Ok, the A3 1.6 TDI Ultra weighs 1,205 kg (2,656 lbs) thanks to the lightweight materials and aerodynamics due lower ground clearance and the addition of S line side sills.
Fuel economy is also helped by the optimized rolling resistance tires as well as the longer final drive ratio. Available as either a three-door or a five-door Sportback version, the A3 1.6 TDI will arrive in German dealerships in September, with the starting price set at €25,200 ($33,440).