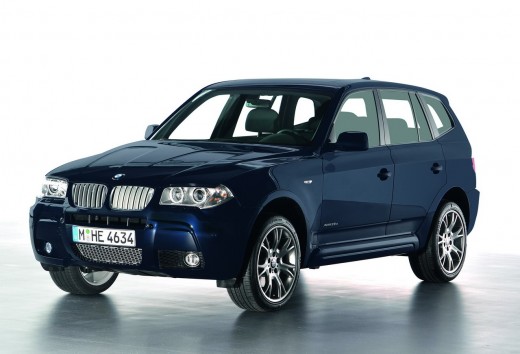 BMW realeased a new version of its X3 compact SUV called 'Limited Sport Edition'. Its version will be offer for German buyers only. Its nothing more, than an X3 adorned with an M Sport package, large 19-inch alloy wheels and sport seats.

The BMW X3 Limited Sport Edition can be combined with all six engines, ranging from the 150HP 2.0-liter turbo diesel to the 286HP twin-turbo 3.0-liter diesel.
Alloy wheels and sports seats aside, M package adds several goodies such as a sport suspension, xenon headlights with Adaptive cornering light, M leather steering wheel with multifunction buttons, a subtle exterior bodykit, chromed exhaust pipes and more.
The price for the Limited Edition Sport package ranges between €7,250 and €7,900. BMW said that the availability of the special edition X3 will be limited to a year.