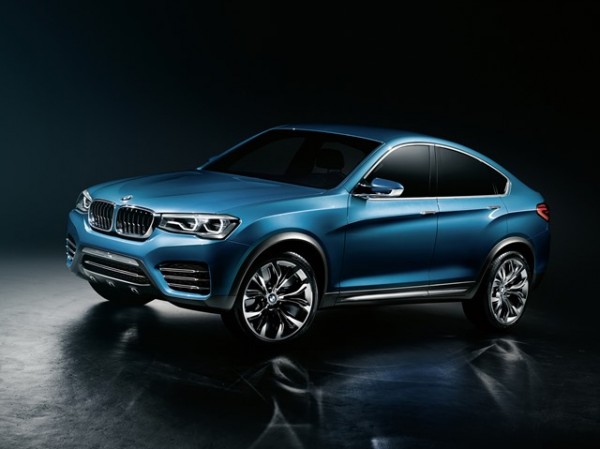 Great news for BMW fans. Yes, here are the first official photos of the pre-production version of BMW's next crossover model, the X4. The all-new X4 will goes on sale in 2014.

There's no information accompanying the first pictures, but the fact that the only one international car show coming up this month is the Auto China 2013 in Shanghai from April 21 to 29, so we waiting for the world premiere of the new BMW X4 Concept.
The X4 is the smaller-size sibling of the X6 and will also likely be marketed as a Sports Activity Coupe. It is based on the latest X3 featuring a sportier silhouette with a sleeker looking roofline as well as front and rear ends that both bring to mind the F30 3-Series.
BMW Chief Executive, Norbert Reithofer has said that the X4 will measure around 4.65 meters long (about 183 inches) and use a mix of turbocharged four- and six-cylinder diesel and gasoline engines, all sourced from the X3.