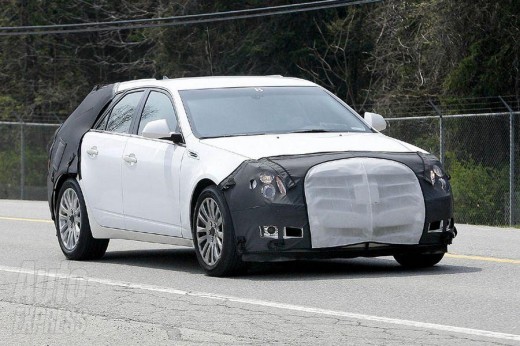 Look at the spy-shots of the long awaited Cadillac CTS estate, code-named GMX 206.
GM has revealed production of the Cadillac CTS Wagon is to begin in Spring 2009.
The Cadillac CTS Wagon will attempt to fill the gap in Cadillac's lineup which will be left by the SRX when it is discontinued in the first half of 2009.
Despite the front and rear disguise it is clear the forthcoming CTS will share many features with the SRX but differences such as the stretched air vents above the front wheel arches and the spacious interior and lower profile give good indicators of the direction Cadillac are looking to move in.