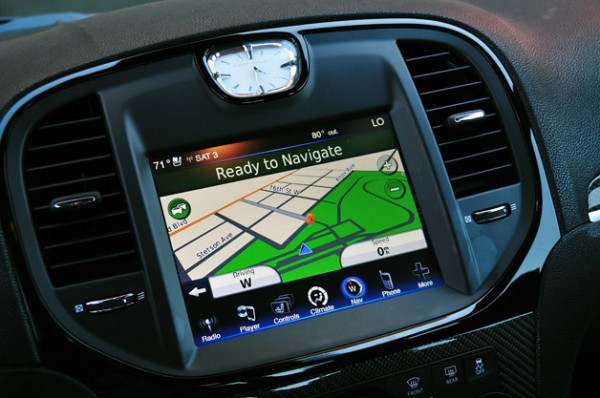 Mercedes has announced Garmin will provide fully integrated system for the luxury carmaker's future navigation. Garmin says the systems will also include a small secondary display for upcoming turn information, and users will also be able to control the navigation system via either the vehicle's rotary control or voice commands.
The Garmin navigation will also work with the Mercedes-Benz Advanced Driver Assistance System to provide location services for "challenging situations."
It is a second great deal for Garmin. As we know, Chrysler has successfully employed the Garmin systems as part of its UConnect system, offering up intuitive navigation with good graphics. The Chrysler units are accurate and fairly quick, though we have noted some lag in city environments.
PRESS RELEASE
Garmin to Provide In-Dash Navigation for Future Mercedes-Benz Models
OLATHE, Kan./April 2, 2013/Business Wire – Garmin?® International Inc., a unit of Garmin Ltd. (NASDAQ: GRMN), the global leader in satellite navigation, today announced that Daimler AG has selected Garmin as global navigation provider for future Mercedes-Benz models. Garmin's award-winning navigation will be fully integrated into Mercedes-Benz infotainment systems over the next four years.
"Being selected by Daimler as their global tier-one navigation solution partner is a testament to Garmin's growing capability and exceptional product quality in the auto OEM space," said Matt Munn, Garmin managing director automotive OEM. "We are honored by Daimler's confidence in Garmin and we look forward to working with them to deliver an exceptional navigation experience for the world's most discerning drivers."
Building upon Garmin's easy-to-use interface, advanced navigation functionality will be seamlessly integrated into the Mercedes-Benz infotainment systems to provide an efficient and intuitive experience. In addition to displaying navigation and maps on the in-dash display, users will have access to important driver information, such as next turn, at a glance on a second display, positioned behind the steering wheel. The Mercedes-Benz infotainment systems also allow users to control navigation functions through the system's rotary controller or via voice command functionality. Furthermore, Garmin's next-generation navigation software will provide critical positioning information for Advanced Driver Assistance (ADAS) functionalities of the vehicle to assist drivers in challenging situations.
Garmin's automotive OEM group utilizes the company's long-standing experience in user interface and hardware design from its automotive, avionics and marine segments to develop innovative in-car navigation, telematics and infotainment systems. Garmin's broad range of in-vehicle electronics for the automotive industry includes full infotainment and telematics systems, navigation software, location-based services, and integrated portable navigation systems. Garmin has dedicated automotive OEM offices throughout the Americas, Europe and Asia.