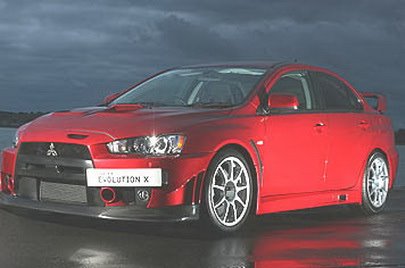 Mitsubishi UK and its race team has developed a special tuning kit for UK-only Mitsubishi Evo X FQ-400.
The new car promises to be the fastest and most expensive Evo yet.
The 2.0-litre, 4-cylinder turbo engine has been boosted with revised ECU programming and a new exhaust to produce around 405bhp, although Mitsubishi hasn't finalised the figures.
The EVO X FQ-400 will be easier to drive because it doesn't have a race clutch. The standard manual box can take the power, although the car will not be available with the twin-clutch SST transmission.
The power and torque enable the car to crack 60mph in around 3.5sec – 0.6sec faster than the Evo X FQ-360.
The brakes are also upgraded, with six-pot calipers at the front, and the car gets new 18-inch alloy wheels.
Mitsubishi has yet to release details, but according to Autocar magazine the car will cost somewhere north of 45,000 with only 100 units planned to be produced.