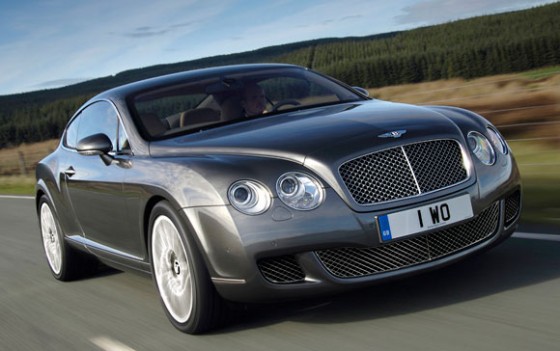 The next generation of Bentley's volume model due to arrive in 2011 year.
Styling is once again directed by Dirk van Braeckel. Switching from a Volkswagen Phaeton to an Audi A8 front axle allows for a shorter front overhang and results in a longer wheelbase for the coupe; the track is wider as well. The larger footprint yields a roomier rear seat and trunk.

A mix of aluminum spaceframe and conventional steel helps shave some 400 pounds, dropping the curb weight of the coupe to about 4800 pounds. The big W-12 engine returns in upgraded form, now paired with an eight-speed automatic transmission. Expect 580 hp and 515 lb-ft of torque for the standard cars, 650 hp and 590 lb-ft for the Speed models. Later, a 4.2-liter turbo-diesel V-8 (375 hp, 590 lb-ft) could join the lineup, and a plug-in hybrid is also possible.
Scheduled Timing
Continental GT coupe, early 2011
Continental Flying Spur sedan, mid-2012
Continental GTC convertible, late 2013