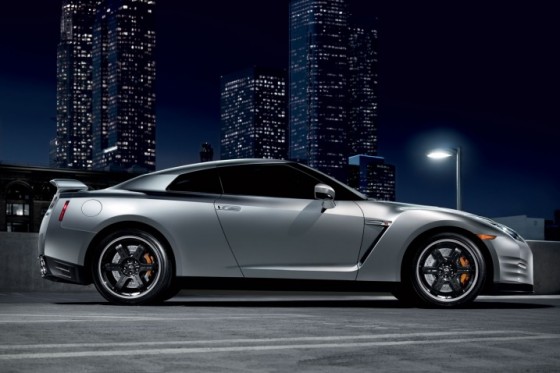 One of the most coveted sports cars on the market is the Nissan GT-R. The GT-R has been so influential fact, that it's reminiscent of the Nissan Z glory days. The big difference between the GT-R and Z models of the past, however, is accessibility: a brand new 2013 GT-R has an MSRP of $96,820, and the Black Edition has an MSRP of $106,320. So unlike the Z, you're not likely to find the GT-R in stock at your local Nissan Canada or Nissan USA dealer, unless you live in a high-population area.
Many sports car aficionados have a rule that they don't buy used, unless they're buying a classic. There're a number of reasons for this rule, but generally, it all comes down to the money saved not compensating for the value, performance and features lost. High-priced cars like the Nissan GT-R, however, may be an exception to that rule. After all, you're much more likely to find a used GT-R in stock, and at discount, at your local Nissan dealer.
Initial Cost and Rapid Depreciation
High-dollar vehicles like the GT-R, which has been around since the 2007 model year, depreciate quickly. In fact, some of these vehicles can lose as much as 40 percent over the first five years. The GT-R is an extremely high-quality car, and years six through ten are likely to provide equal performance, but at a much lower initial investment. A 2007 GT-R at $50-60K or even less is, in our opinion, a much better deal than a new GT-R at ~$100K.
GT-R-Specific Considerations
During the first two years of the GT-R, Nissan did experience some issues with the Vehicle Dynamic Control (VDC). In a limited number of GT-Rs, it was possible for the transmission to fail if the car drove primarily with VDC off. This has had a significant impact on the resale values of these cars. On the other hand, it's crucial to have a mechanic knowledgeable of the GT-R inspect it prior to purchase.
Worn Consumables
On the con side of the ledger, a well-used GT-R comes with worn consumables, including tires, shocks, fans, filters, hoses and the clutch. Since GT-R is a premium vehicle, these premium parts come at a premium. In other words, mileage should affect the price of a used GT-R more so than it would the average used car. Fortunately, most Nissan dealers factor this in the pricing of used GT-Rs.
Automotive Insurance
When it comes to sports cars, depreciation does not affect rates nearly as much as you'd expect based on standard vehicles. There's an insurance premium for these cars, and all other things being equal, the insurance on a 2007 model won't be drastically different from the insurance on a 2013. With that in mind, meet with your insurance agent, and discuss insurance rates prior to shopping for your GT-R.
Shorter-Term Loans with Lower Rates
If financing, another benefit of buying a used GT-R is that the payments will be less per month, and the term of the loan will be much shorter, potentially. In addition, there are some rate breaks available for these cars because of difficulty selling them. Generally, we advise securing financing with a third party, but if you have good credit, financing on a used GT-R through your Nissan Canada or Nissan USA dealer may be the way to go.