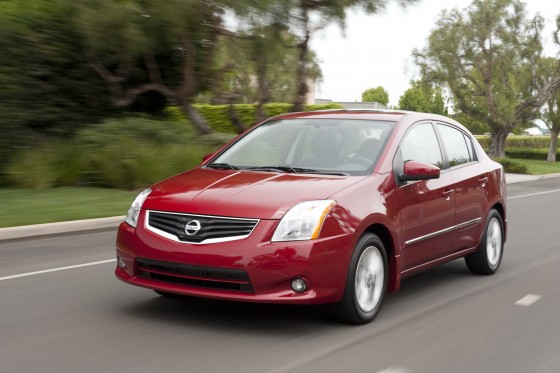 Nissan recalling near 34,000 2010-2011 model year Sentra sedans because of a battery cable problem that could potentially cause the engines to stall. Nissan explained that the zinc coating applied to the terminal stud bolt may be too thick and as a result, it could lead to a voltage drop the can damage the engine control module.

The Japanese company say the problem can cause the engine to stall while the vehicle is in motion and it may not be possible to restart the engine after it stopped. The recall affects Nissan Sentra model equipped with MR20 engines, built from May 11-22, 2010, and July 8-October 25, 2010.
Nissan said it will notify Sentra owners and replace the positive battery terminal and cover, free of charge. The recall is expected to begin on or before January 23, 2012.