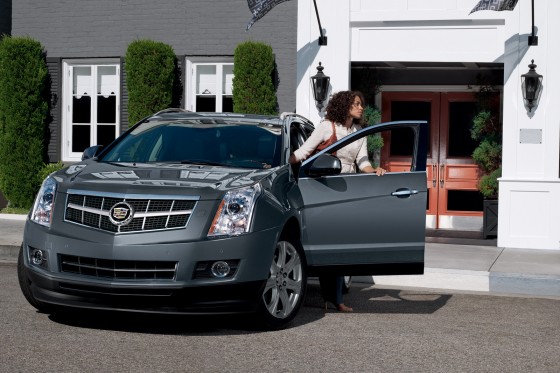 Cadillac recalls 15,817 Cadillac SRX crossovers. The affected 2010 and 2011 model year Cadillac SRX vehicles were built from October 26, 2008, through June 23, 2011. An improperly installed transmission shift cable is the cause for GM's latest recall action.

GM said that it became aware of the problem when it received a customer letter on June 22, 2011, alleging unintended vehicle motion in a 2011 SRX as the customer attempted to shift between Park and Drive and then back to Park.
The company immediately inspected all vehicles at its plant and found 11 out of 710 SRX models with improperly assembled transmission shift cables that may come out of the transmission bracket in time.

General Motors said that an initial internal investigation resulted in three potentially related warranty claims dating back to November 15, 2010, while the company later found another nine claims for shift cable repair that may be related to the same condition.
General Motors said that dealers will inspect the transmission shift cable to make sure it's properly routed and seated in the transmission cable bracket on the affected model. The recall is expected to begin in next January.