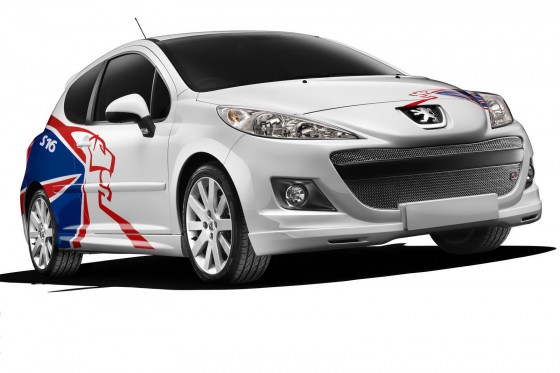 Peugeot has unveiled its 207 S16 special edition that will be produced in a mere 250 examples, all of which will be sold on the UK market.
Unfortunately, the Peugeot 207 S16 is nothing more than a facelifted 207 Sport 1.6 VTi.
Changes include the standard Bianca white finish that's complemented by a full 207 RC Cup bodykit comprising front and rear spoilers, side skirts and a pseudo rear diffuser, 17-inch Hockenheim alloy wheels, dark tinted rear windows, a 'sports mesh' front grille and special interior badge signed by Kris Meeke.

The 207S16 is powered by the same 1.6-liter four-pot with 120HP found on the Sport model.
The 1.6-liter engine starts the three-door small hatch from zero to 62mph (100km/h) in a sober 10.7 seconds and on to a maximum speed of 125mph or 201km/h.
Peugeot said that the 207 S16 benefits from over £1,200 worth of additional spec compared to a standard Sport model and is priced at £14,695.