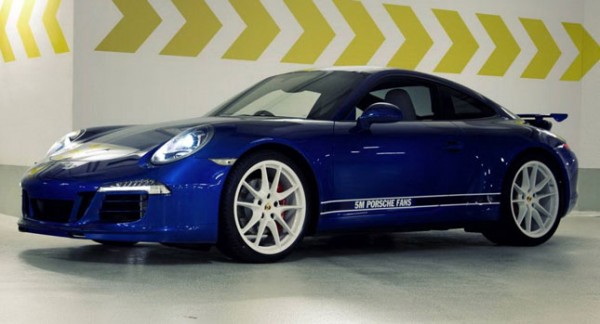 Porsche doing a custom variant of their 911 hot car, in order to honor the 5 million Facebook fans they had back then.
Porsche 911 Special has been revealed, sporting a blue finish with white accents – the colors of Mark Zuckerberg's FB platform.

The new release based on the all-wheel drive 4S model and it also gets white 20-inch alloys, a lowered sports suspension and new exhaust, as well as subtle body treatment, the most visible indication of which being the fixed rear spoiler.
The inside has been re-trimmed, firstly gaining the usual LED-backlit door sills with the logo and special inscription which reads "Personally built by 5 Million Porsche fans", which, if you ask me, is a bit cheesy. This detail is not to everybody's taste, though, but thankfully, they've kept the extent of alterations to the rest of the interior to a minimum, with some trim pieces getting a nice brushed aluminum finish that is classier and better suited to the 911's character.