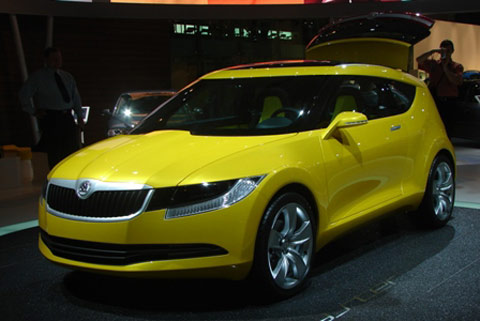 Skoda has unveiled its Joyster Concept at the Paris International Motor Show. Joyster – the three-door, front-wheel-drive compact hatchback.
"On top of its fresh-looking design, the vehicle offers a high degree of comfort and smart modern communication solutions," the company said. "The Joyster concept demonstrates the big creative potential of the company's young designers led by Jens Manske. The team indeed creates new, simple and sophisticated solutions in the spirit of the company's advertising slogan ??" Simply Clever."
Czech branch of the VAG family is starting to distinguish itself from its VW platform-mates with unique and bold styling.