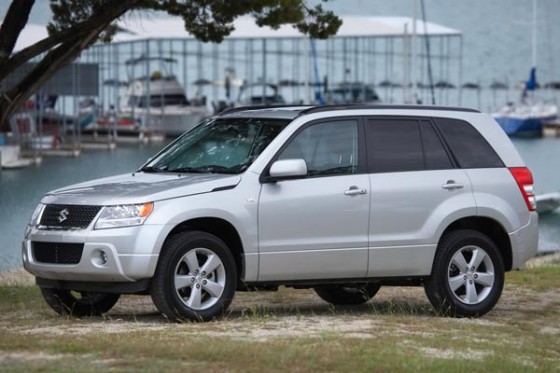 More than 32,000 Suzuki Grand Vitara and SX4 vehicles are being recalled in the United States over an improperly manufactured component of the tension adjuster pulley that could cause the drive belt to either slip or come off and lead to engine overheating or stalling.

The recall concerns the 2009-2010 m.y. Grand Vitara SUVs equipped with 4-cylinder engines; 2011MY Grand Vitara vehicles produced prior to October 17, 2010; 2010MY SX4s and 2011MY SX4s manufactured before October 14, 2010.
The National Highway Traffic Safety Administration said that the tension adjuster pulley for the drive belt that operates the alternator, water pump, air conditioner compressor and power steering pump, has an improperly manufactured internal spring that can break due to repeated stress.
If the spring breaks, the drive belt can slip, causing a squeaking noise, or come off, in which case, the driver will have to use increased steering effort, while it can also cause the engine to overheat or stall.
The Suzuki's dealers will replace the tension adjuster pulley with an improved part free of charge. The safety recall is expected to begin on or before February 16, 2011.