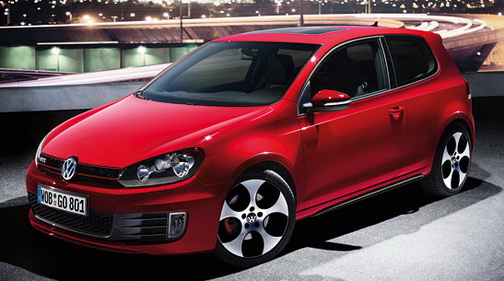 The new Golf GTD will make its world debut at this week's 2009 AMI Motor Show in Leipzig, Germany. As we know, the Golf GTD is a diesel equivalent of the VW's Golf GTI and it has been in Volkswagen's range since 1982. VW says that the latest GTD's version is based on the sixth-generation Golf and it will comes equipped with a 2.0-liter TDI turbodiesel engine with 170HP. The new Golf GTD hatch starts from 0 to 100km/h (62mph) in 8.1 seconds and have a top speed of 222km/h or 138mph.

The GTI offers better fuel economy and returns an average of 5,3lt / 100km (44.4mpg US) in the European cycle with CO2 emissions of just 139gr/km. That's compared to the Golf GTI's 7,3 lt /100km (32.2mpg).
The VW Golf GTD will also feature suspension and little upgrades over the standard Golf. No word about price, but official photos and information will be revealed shortly.