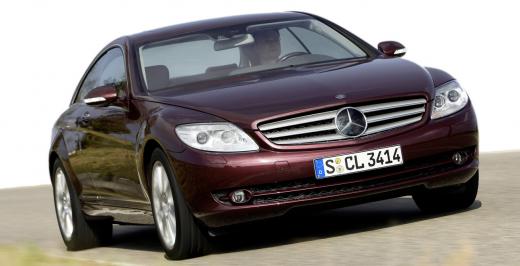 Meet a four-wheel-drive version of Daimler's top notch coupe, the Mercedes-Benz CL Class.
Available from this summer, the new Mercedes-Benz CL 500 4MATIC gets latest permanent all-wheel drive system that has already proven successful in the S-Class. The newly-developed 4MATIC is the lightest drive system of its kind weighing in at just 70 kg or 154 lbs.
The combined NEDC fuel consumption of the CL 500 4MATIC is 12.1 litres per 100 kilometres or 19.5 US MPG, which puts it at the same level as the CL 500 with rear-wheel drive. The CL 500 4MATIC requires 5.4 seconds to accelerate from zero to 100 km/h (62 MPH), and it reaches an electronically limited top speed of 250 km/h or 155 MPH.
The new 2008 Mercedes-Benz CL500 4MATIC will be present at Geneva motor show.