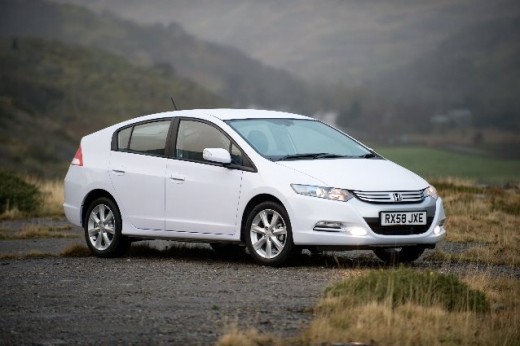 Take a look at the new photos of the 2009 Honda Insight. The new Honda's hybrid will make its debut at the Detroit auto show on January 11. The new five passenger, five door Insight hybrid will go on sale on both sides of the Atlantic ocean in the spring of 2009.
The production model's design has been toned down. Aside from the less sloppy roofline and smoothed out body creases, changes include the down-to-earth headlamps, mirrors and tail lamps, a less aggressively styled front bumper.
2009 Honda Insight Hybrid will be equipped with a new version of the Civic IMA's mild hybrid powertrain that combines an electric unit with a small petrol engine and a CVT gearbox. The Insight will not be able to run solely on electric power.
The Honda claims that the Insight Hybrid will be the most affordable hybrid, making it accesible to a broader audience. Honda expects to sell around 200,000 units of the Insight per year.