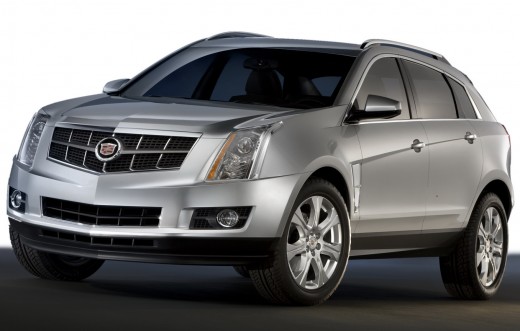 Cadillac released the first official photos of its next generation SRX crossover that is in essence the production version of the Provoq Concept. The all-new SRX will make its debut at the Paris Show in October, with sales set to start worldwide in mid-2009. With an overall length of about 4,580 mm or 180.3 in, the five-seater SRX is about roughly the same size as the BMW X3 meaning that its far more compact (and lighter) than the outgoing seven-seat SRX.
"The next-generation SRX, along with the new CTS Sport Wagon, showcases Cadillac taking its dramatic design into new directions, particularly cars and crossovers that are the right size at the right time for today's luxury consumers," said Jim Taylor, Cadillac general manager.

We expect to see the CTS' 3.6-liter V6 gasoline units along with a 2.9-liter V6 turbo diesel engine (for Europe). The new SRX, which was initially referred to as the Cadillac BRX, will also form the base for the upcoming Saab 9-4X.