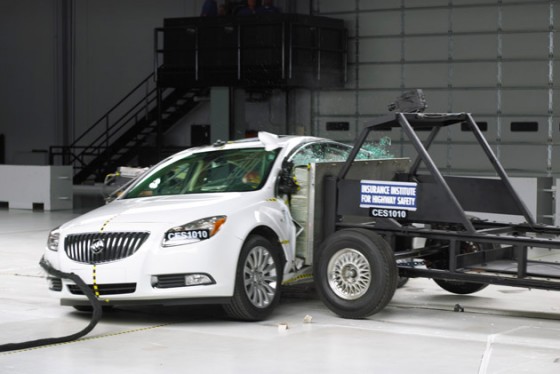 The 2011 Buick Regal has been examined by Insurance Institute for Highway Safety (IIHS), and the results have netted "Good" ratings for front, side, rear and rollover impact protection.
The 2011 Buick Regal is the seventh vehicle from General Motors to earn a Top Safety Pick award, which includes the aforementioned rollover test where the Regal excelled. Buick's Euro-born sedan (known as Opel Insignia in Europe) was able to withstand almost five-times its weight – up from the federally-mandated standard of 1.5 times.

The Regal joins its Buick sibling, the LaCrosse, along with the 2011 BMW 5 Series, Ford Taurus, Hyundai Genesis, Toyota Avalon and Volvo S80 as a Top Safety Pick in the large car segment.