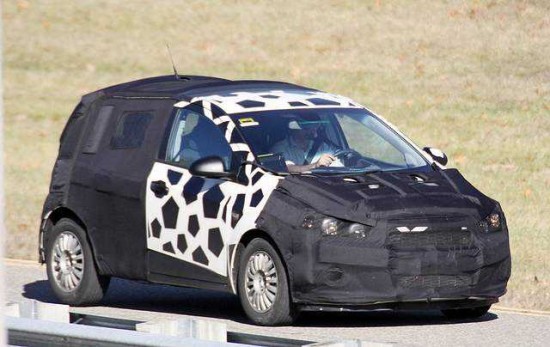 The 2011 Chevy Aveo has been already spotted in Northern Sweden and Germany, and now we've seen it in America.
This all-new car will be riding on GM's Global Gamma II chassis. GM will produce a four-door sedan and a five-door hatchbacks.
Watch for this new B-segment car to go into production at GM's Orion Township plant near the end of 2010 or possibly early 2011.